3.11.10
I just finished reading a blog by Sarah Markley about beauty, and I figured I would chime in.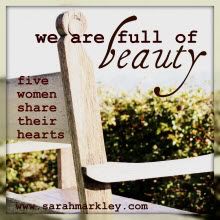 Most days, I look like this.
Note the acne and greasy hair.
But last Friday, I got to be this.
Sure, I had the help of a make up artist(My dear friend, Laci), but I feel like in that photo, I am beautiful. But is it lasting?
I posted the photo to my facebook and within hours, I had friends telling me how beautiful I looked. And a message from one of my other friends, who makes a living out of editing photos. He said that he enjoyed knowing every post-photography process that was used to make that photo so 'beautiful.'
And doubt kicked in. "Is that really what I looked like?" "How much was photoshop?" "How much concealer did Laci have to use?"
Then I realized.
It doesnt matter.
Today, my brother and I got a DVD of videos and pictures from a summer camp we attend, and I watched a video of one of my favorite skits from that week. The main character struggles with seeing herself as God's masterpiece, but God comes and shows her that when she surrenders over all the ugliness and flaws, He can make something truly beautiful.
So now, I start the process of handing over all those flaws. All the ugliness. Everything not of God. As he chisels away all the junk, His true masterpiece is sure to emerge.